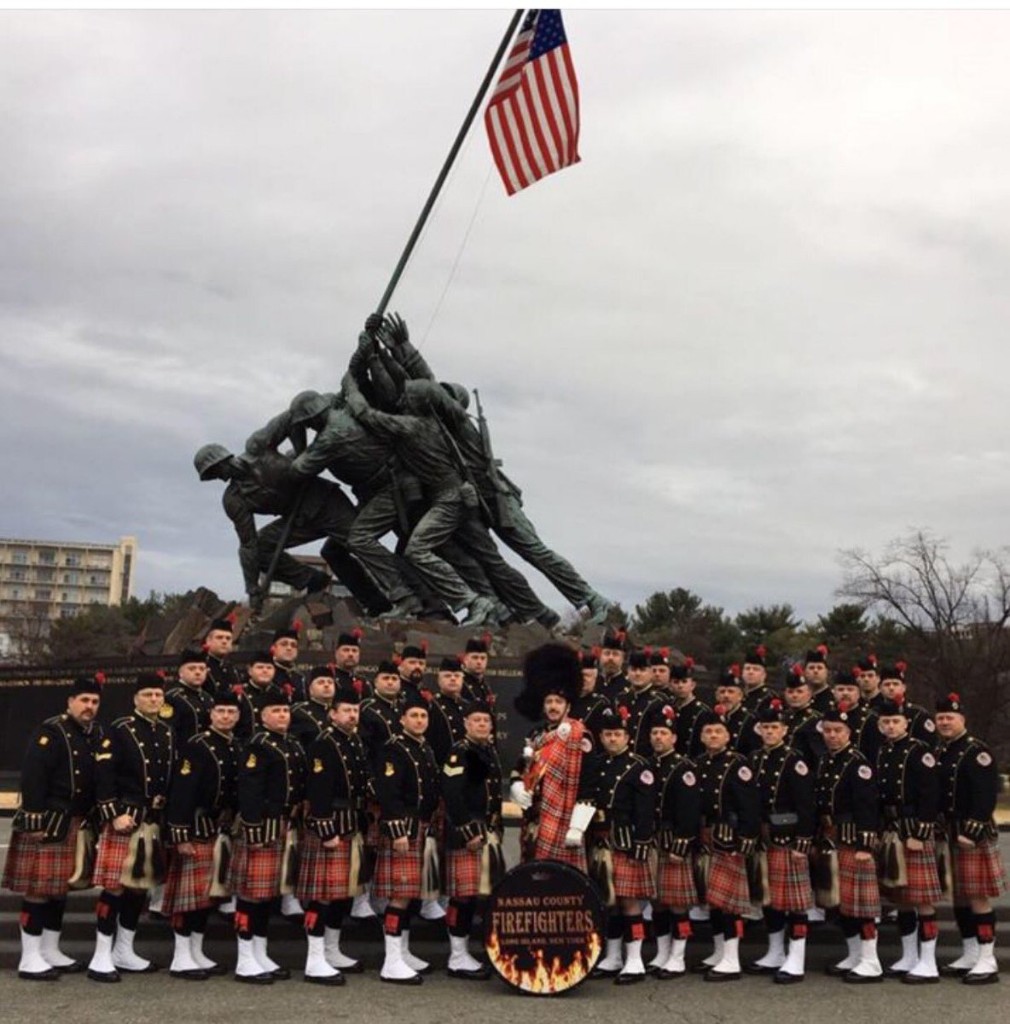 Within a week Fire Observers vzw will welcome approx 30 colleagues coming over from the United States. We will welcome them with open arms at Brussels Airport!
We're honored to welcome and escort our brothers during their stay in Belgium. Pretty much all of them are member of the Nassau County Firefighter's Pipes & Drums who's invited to come play at the Memorial Day Ceremony at Flanders Field American Cemetery and Memorial. Besides this gig, other events, ceremonies and visi…ts are set on the itinerary. You can follow all their adventures  on our Facebook page by daily updates.
Fire Observers vzw is very pleased to work along on this visit en we're very much looking forward to an amazing journey in Belgium.
Nassau County Firefighter's Pipes & Drums is America's first volunteer fire department pipe band. It was originated in 1985, within the Nassau County Fire Service in New York. The band's initial name was Fir Na Tine which is Gaelic for Men of Fire. The band is highly respected and therefore requested a lot to play at numerous events and ceremonies. They own various awards, titles and prices in County championships, State chamionships,…. In 2002 they played for President George W. Bush at a 9/11 dedication ceremony.
On January 20th 2017 they played their most high profile performance during the 58th Presidential Inaugural Parade for President Donald J. Trump.