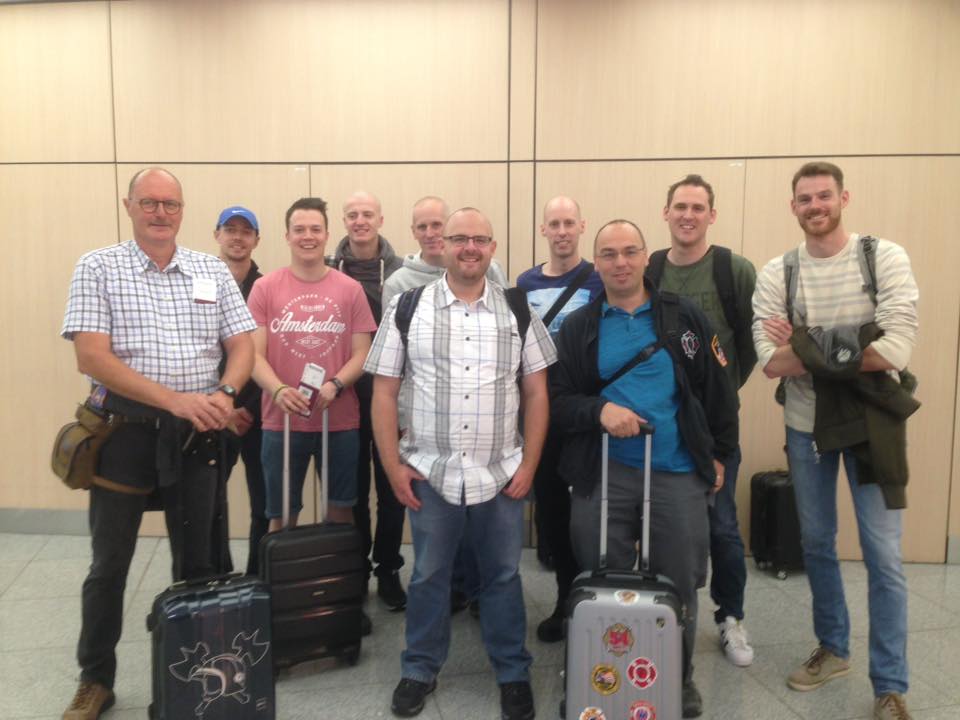 Today a group of 10 Fire Observers gathered at Brussels Airport to set course for the US. As of Wednesday they will begin a training program with the St Louis Fire Department in the great state of Missouri.
During previous programs Fire Observers vzw stayed in St Louis as tourists but this time will be the first time they will actually be assigned to the busiest units and houses of the city to respond to all sorts of incidents. Besides the emergency calls a lot of other stuff is planned; work related visits, training, demo's,…
Tonight the will land in Chicago where they will stay for the following two days to recce the Windy City as tourists. Also once their training program with STLFD comes to an end they have a few more days of down time in Nashville, Memphis and New Orleans.
Dirk Van den Berghe en Jan Van Cauwenberghe are the crew leaders. The whole group should be back in Belgium on june 6th.