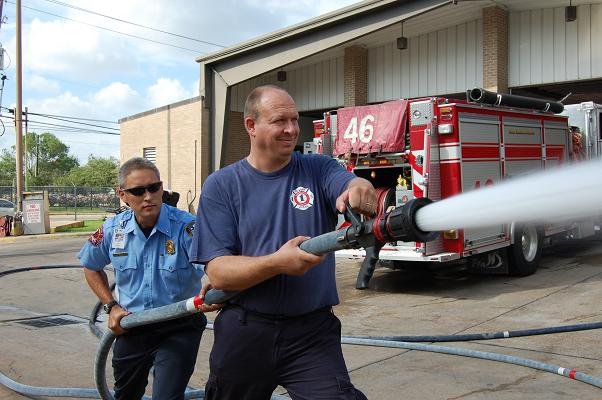 Shortly after one of his colleagues came back from a program back in 2001, Patrick became a member of Fire Observers vzw. He was amazed by his colleague's wonderful stories and he was eager to join in on a program himself. He was selected to participate in the 2012 program going to Austin, Texas.
It seems Patrick had an amazing time in Austin and he felt for the idea of our organization so we were able to welcome him again on the programs Oakland 2006, Houston 2008 and Macon 2010. The board noticed his motivation, curiosity and other skills and therefore he got invited to join the board.
Over the years he travelled numerous times to the States in private but he also led the programs Shreveport 2011, Austin 2012, Nashville 2013, Oakland 2015 and Houston 2016 for our organization.
Due to a personal matter he wasn't able to fulfill his duties as a board member any longer so with a heavy heart he turned his resignation in September 2016. The General Assembly accepted his resignation and decided to nominate him as an Honorary Member due to the many years of good and loyal service and support to Fire Observers vzw.
The Board would like to thank Patrick once again for all his work and whishes him well and all the best!