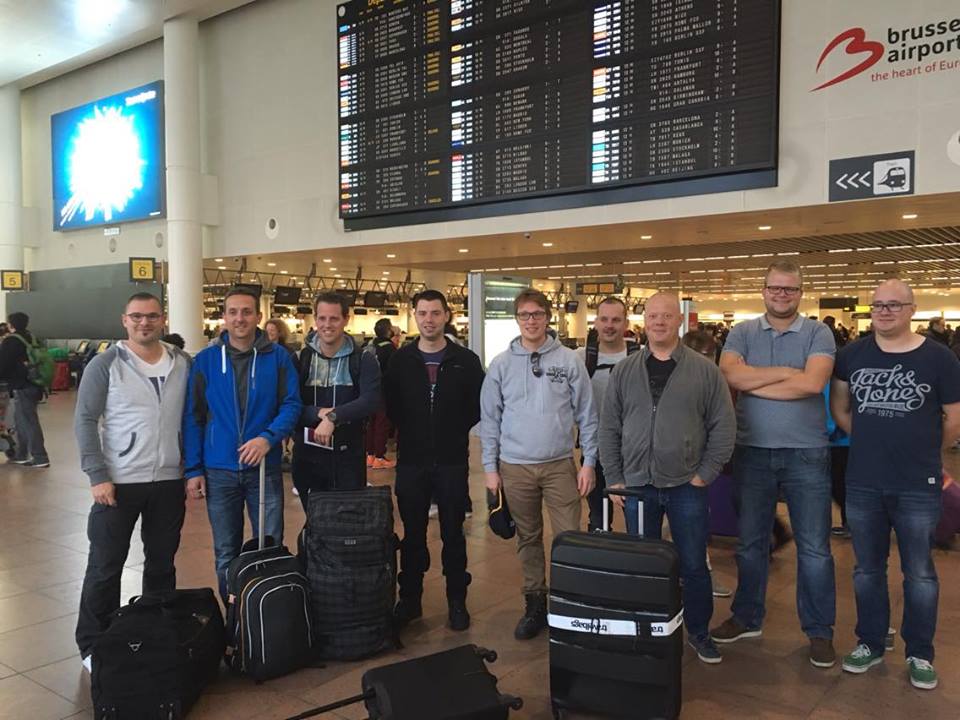 A group of 9 Fire Observers gathered around 0900 am at Brussels Airport, all ready to begin their American journey.
As of tomorrow they will conduct a training program with Phoenix Fire Department, a place where we've been hosted before in 1997. Wen will bring the group over to Arizona, Paul is allready on scene since a couple of days to take care of final preparations.
Once the program is finished they will enjoy some touristic travelling thru the Grand Canyon, along the Route 66 and they will have some down time in Los Angeles and Las Vegas. The group is set to return on October 17th.