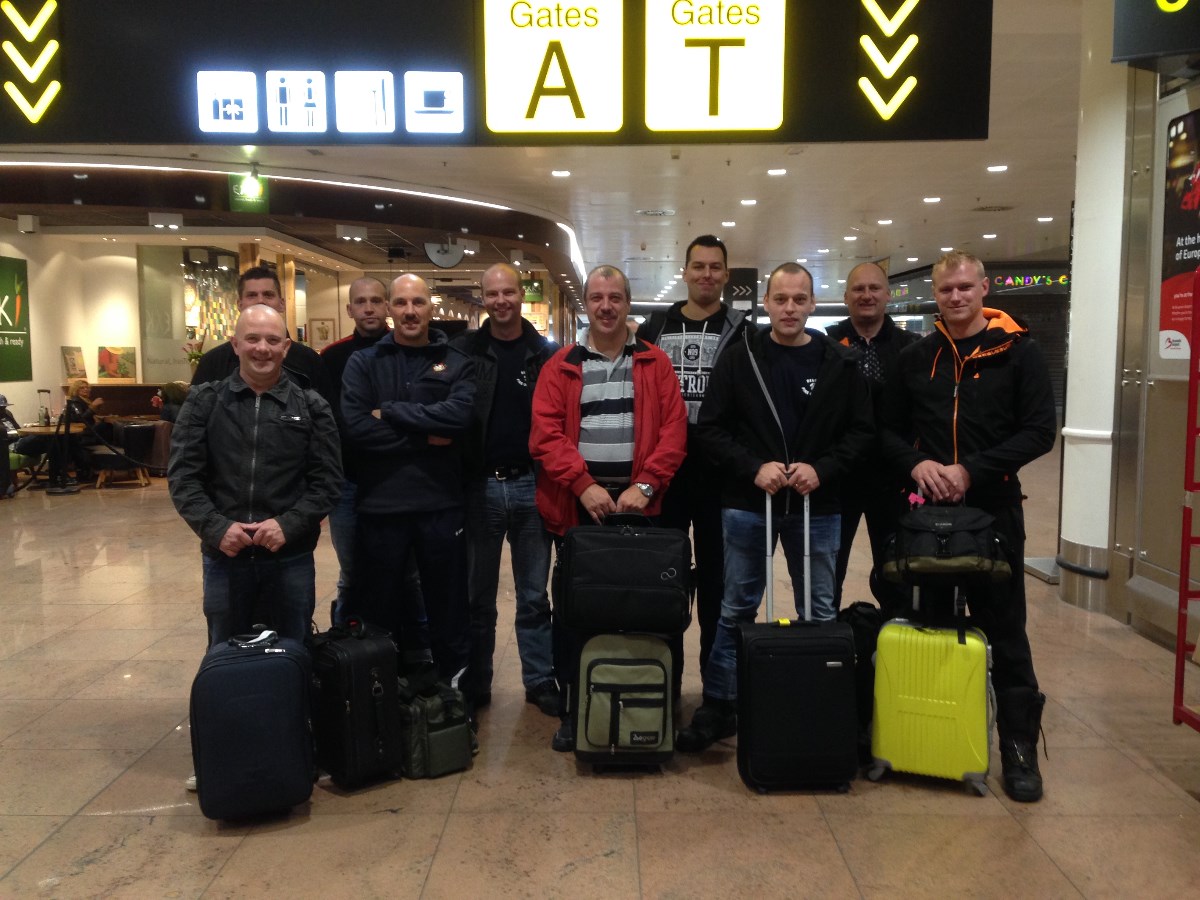 This morning a group of 10 Fire Observers gathered at Brussels Airport.
Led by Marc Opstal and Mario Colle, 8 members out of Belgium and The Netherlands will travel to Detroit, Michigan. Tomorrow they will sign in for a week long training/ride along program with DFD. Once the program is over they will have another week of tourism before they fly back to Belgium.
Follow their adventures on the Fire Observers Facebookpage!