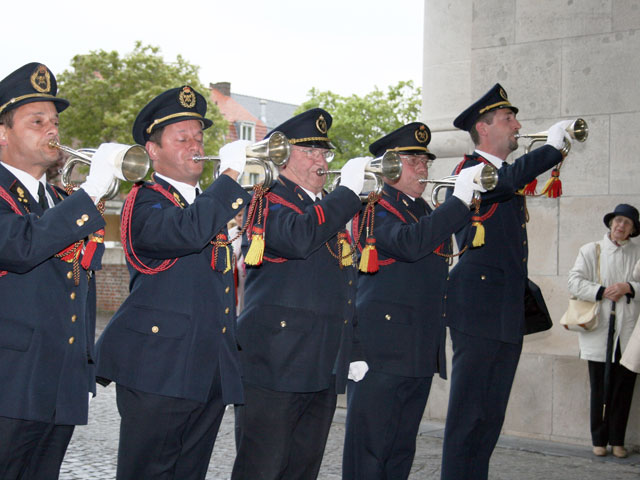 Today buglers from the Ypres Fire Department will pay tribute to the thousands of fallen soldiers who fell during the First World War. By playing the Last Post they honour and remember the soldiers of the British Empire who gave their lives during the Great War of 1914-1918.
With the passage of time, the meaning of the ceremony has become broader and deeper. When the bugles now blow, we no longer remember simply the fallen of the British Commonwealth, but also their comrades-in-arms from Belgium, France and many other allied nations, who willingly made the supreme sacrifice.
Every evening at exactly 8 o'clock, the police halt the traffic passing under the Menin Gate to allow the buglers to play their simple but moving tribute to the memory of the soldiers who fought and died here so many years ago. Today the buglers will play for the 30 000th time.
Numerous Belgian fire departments will welcome the public at their halls today. Big TV screens will be set up, bands will play, salutes will be rendered,… Fire departments from The Netherlands, Germany, the UK, France, the US, Australia, Canada, India,…will do the same thing. They will all show their respect and gratitude for their colleagues of the Ypres fire department who never gave in and were present every evening since 1928. Thank you!